04 mai 2020
When one thinks of Vegas, the first thing that comes to mind is either a green velvet roulette table or slots. Slots (bright machines with cherries or bananas moving on-screen) are cooler. Unlike poker, roulette, or craps, they require zero skills, which is always a plus for a newbie in gambling. They are also no less fun to play online than in land-based casinos. Even more fun.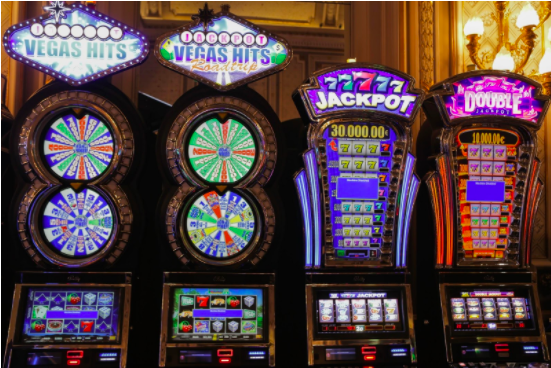 Nothing is as popular in iGaming as slots: two in three online gamblers play slots more than anything else and bring casinos most of their revenue. In all truth, you don't need to know anything to try your luck at slots, but, as with everything else, a couple of pro tips will increase your chances of winning.
Who Moves the Lines in Slots and Decides when They Stop?
No, you can't bribe the puppeteer, sorry to disappoint. The thing is, no one decides when you get the cherished three sevens or bananas. Well, actually, the Random Number Generator does. It's a program that generates numbers (or those cherries, when it comes to slots) with no system, sequence, or tricks. You don't have a say in how often the row of identical symbols appears, and no one does. It's random, hence the name. In land-based casinos, there's usually a handle you need to pull to get the symbols moving. In online slots, you just press a button or click. After that, everything that happens is out of your control.
By the way, think of the Random Number Generator as a goldfish: it doesn't have memory. You have the same chances of winning regardless of whether you've just won or lost. Players new to slots often trick themselves into thinking, "I can't lose so many times in a row, can I? The next will be a winning one, for sure!" No, you can lose many, many, many times in a row. But you can also be winning for ten minutes straight.
Still, there are some tricks. There always are in iGambling.
Before betting real money, educate yourself about game specifics by playing free versions of popular slot games. It will help you to choose the slots which interface is more appealing and comfortable for you, and also understand how to actually play them.

Find a slot casino with high Return to Player (RTP) rates. The term stands for the average percentage (theoretical statistical calculation) of the casino's payout. In other words, RTP shows how many percents of the money the casino earns from players it returns to them in winnings. Aim for 95% and above. This info can easily be found online.

Take advantage of slot bonuses. Slots are as competitive as they are popular, so casinos do everything they can to attract and retain players. Some of them give away free spins or loyalty bonuses, and it's always an extra shot at winning money. When choosing a casino, read about its bonus system and find the most player-friendly one.

Bet more. There are games out there where it's better to play safe and bet less. Slots aren't one of them. When you bet $1, the maximum you win is $1. Instead, it's $4 for a $2-bet and $16 for a $4-bet. Check this in the rules of the slots you chose just in case, but betting more is a better strategy in most slots.

Once you're more or less comfortable with regular slots, try a progressive jackpot slot. The probability of you winning is pretty low, but if you're the lucky one, the prize can be enormous. In progressive jackpot slots, the money of all players in the game is collected into the prize full that the winner gets to collect.
The most important tip, though, is to put fun above winnings. Slots are a cool pastime as long as you don't take them too seriously. Good luck!